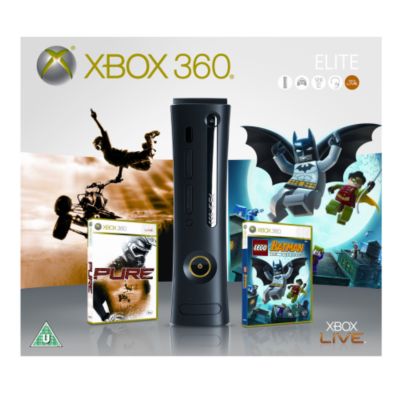 It was only a matter of days ago that we added the previous Sainsburys £149.99 Elite offer to the site. It now seems the price drop for the Xbox 360 Elite has really starter as Sainsburys have reduced the price of the bundle by a further £10, now down to £139.99.
What you get in the bundle:
Xbox 360 Elite
Wireless Controller
120GB hard drive
Xbox 360 Headset
Pure
Lego Batman
If you do happen to come across a better deal or in fact any deal that you feel we should feature on the site then please do get in touch by adding a comment below.